ROCHADE - Christoph Kern, Galerie Heufelder, München, Juni 2017
mute gallery, lisbon, 2016
Exhibition at mute gallery, lisbon - pics of the show
video 4min documentation of the show:
SZENENWECHSEL - Frankfurt, Eröffnung 24.03.2017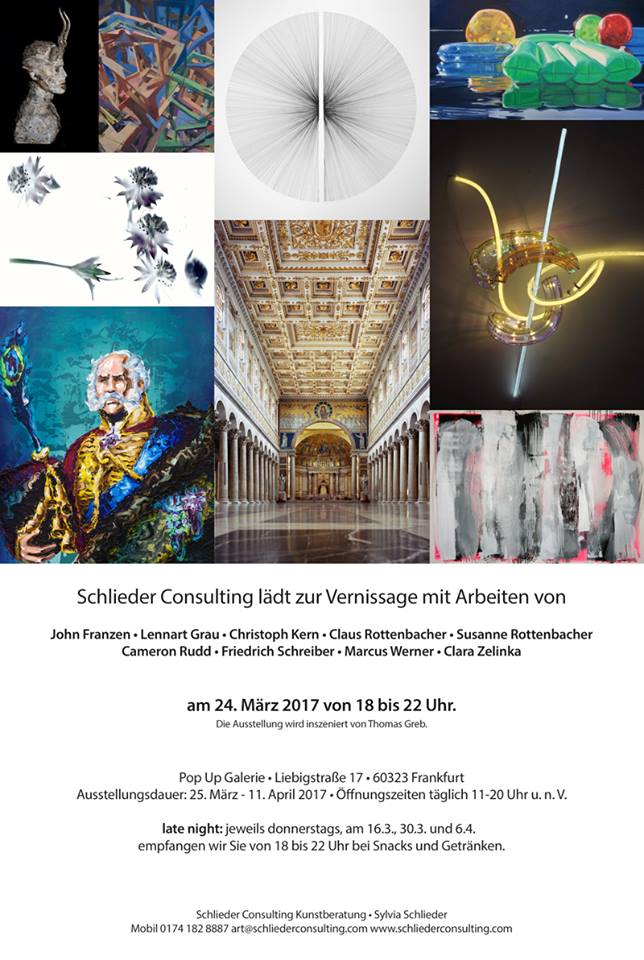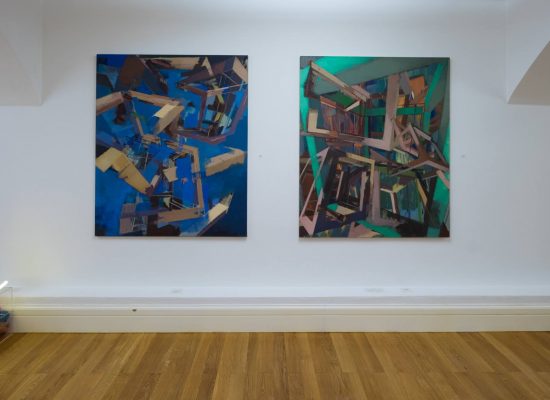 Foto © by Michael Förster

https://vimeo.com/214189566

"It is not about Cubes, it's about Painting."
Über den Kern
Kerns
Bilder sind die konzentrierte Geschichte ihrer eigenen Entstehung. Jedes Werk bildet sich aus vielen Malschichten, die erste wird als Anfangs-Szenario gesetzt, um den Bildaufbau festzulegen. Mit jeder weiteren Schicht wird die Evolution der Würfel vorangetrieben, ihr Wachstum, ihre Farbe, Position und Bewegung im Raum ebenso wie ihre Beziehung zueinander entwickelt. Ihre Positionierung wird überprüft und so lange verändert, bis ein Punkt erreicht ist, an dem das Bild verharren kann. Dieser Zustand wird dokumentiert, bevor der Malprozeß fortgesetzt wird. Pentimenti und Animationsfilme zeigen die verschiedenen Stufen der Entwicklung eines Bildes und ermöglichen dem Betrachter, seine Verwandlung mitzuverfolgen. ( von
Nikola Irmer
)
>>engl. version
this is the story of one painting in the format 120 x 120 cm, Eggtempera/Oil
Wenn Sie den Video starten, werden Sie zu meinem Youtubechannel weitergeleitet. Dort können auch Nutzerdaten erhoben werden.
It's Google Translator.
It's not perfect but you can get a hint what my work is about in a lot of languages. Just try it...